Posts for: November, 2019
By Dr. O'Sullivan & DeLuca Dentistry
November 20, 2019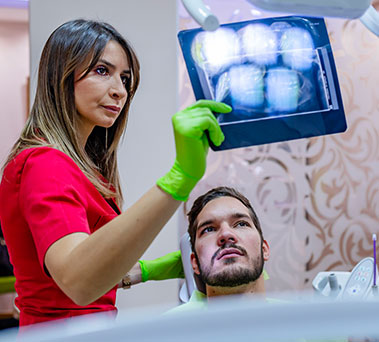 There's a "file" on you at your dentist's office: Every visit you've made—from regular cleanings to major dental work—has been recorded, noted and preserved for posterity.
If that gives you the shivers, it's actually not as "Big Brother" as it sounds—in fact, it's critical to your continuing care. A busy dental office depends on accurate records to ensure their individual patients' treatment strategies are up to date. They also contain key information about a patient's overall health, which might overlap into their dental care.
Your records are also important if you change providers, something that ultimately happens to most of us. Your dentist may retire or relocate (or you will); or, unfortunately, you may grow dissatisfied with your care and seek out a new dentist.
Whatever your reason for changing providers, your care will be ahead of the game if your new dentist has access to your past dental records and history. Otherwise, they're starting from square one learning about your individual condition and needs, which could have an impact on your care. For example, if your new dentist detects gum disease, having your past records can inform him or her about whether to be conservative or aggressive in the treatment approach to your case.
It's a good idea then to have your records transferred to your new provider. By federal law you have a right to view them and receive a copy of them, although you may have to pay the dentist a fee to defray the costs of printing supplies and postage. And, you can't be denied access to your records even if you have an outstanding payment balance.
Rather than retrieve a copy yourself, you can ask your former provider to transfer your records to your new one. Since many records are now in digital form, it may be possible to do this electronically. And, if you're feeling awkward about asking yourself, you can sign a release with your new provider and let them handle getting your records for you.
Making sure there's a seamless transfer of your care from one provider to another will save time and treatment costs in the long-run. It will also ensure your continuing dental care doesn't miss a beat.
If you would like more information on managing your dental care, please contact us or schedule an appointment for a consultation. You can also learn more about this topic by reading the Dear Doctor magazine article "Why Your Dental Records Should Follow You."
By Dr. O'Sullivan & DeLuca Dentistry
November 10, 2019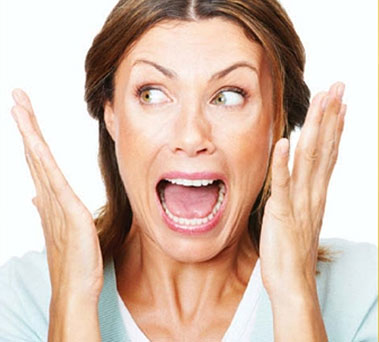 Most of us have encountered something hot that's burned or scalded the inside of our mouth—not a pleasant feeling. But what if you have a similar burning sensation without eating or drinking anything to cause it?
It's not your imagination: It could be a condition called burning mouth syndrome (BMS), the feeling your mouth is burned or scalded without an apparent cause. It's often accompanied by dryness, numbness, or tingling. You may feel it throughout the mouth, or just in "hot spots" around the lips, tongue or other mouth structures.
Researchers haven't pinpointed exact causes yet for BMS. It's most common in women around menopause, connecting it to a possible hormonal imbalance. It's also been linked to diabetes, nutritional deficiencies, medication, acid reflux, cancer treatment or psychological issues. Because it can persist for years, BMS can contribute to irritability, anxiety or depression.
If you're experiencing BMS, there are things you can do to diminish its effect. First, though, have your dentist give you a complete oral exam and take a thorough medical history. They can then give you specific treatment recommendations based on what they reveal.
For example, if symptoms seem to increase after brushing your teeth, you might be having a reaction to a toothpaste ingredient, usually the foaming agent sodium lauryl sulfate. Your dentist may recommend experimenting with other toothpaste brands.
Other treatment options include:
Alleviating dry mouth symptoms by changing medications (as your doctor advises), drinking more water and using saliva-boosting products;
Quitting smoking and reducing your consumption of alcohol, coffee and spicy foods;
Chronicling your diet to look for connections between individual foods and BMS flare-ups—you may need to restrict these in your diet.
And because it seems to aggravate BMS symptoms, reducing acute stress with relaxation techniques or therapeutic counseling.
If your dentist can't fully diagnose your condition or the steps you take aren't reducing your symptoms, you may be referred to an oral pathologist (a dental specialist in mouth diseases). The key is not to give up until you find a workable treatment strategy. Through a little trial and error, you may be able to overcome the discomfort of BMS.
If you would like more information on Burning Mouth Syndrome, please contact us or schedule an appointment for a consultation. You can also learn more about this topic by reading the Dear Doctor magazine article "Burning Mouth Syndrome."