Posts for: October, 2020
By Dr. O'Sullivan & DeLuca Dentistry
October 15, 2020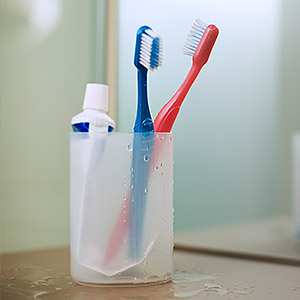 After years of research, we're confident in saying that brushing and flossing daily are essential for maintaining a healthy mouth. A mere five minutes a day performing these tasks will significantly lower your risk of dental disease.
We're also sure about the essentials you'll need to perform these tasks: a soft-bristled toothbrush using fluoride toothpaste, and a roll (or picks) of dental floss. The only deviation might be a water flosser appliance instead of flossing thread.
Unfortunately, some folks deviate even more from the norm for both of these tasks. One of the strangest is a social media trend substituting regular toothpaste with substances containing activated charcoal. The proponents of brushing with charcoal claim it will help whiten teeth and kill harmful microorganisms. People brushing with a black, tarry substance also seem to make for good "gross-out" videos.
There's no substantial evidence to support these claims. Perhaps proponents of charcoal's whitening ability are assuming it can remove stains based on its natural abrasiveness. It could, however, remove more than that: Used over time, charcoal could wear down the protective enamel coating on your teeth. If that happens, your teeth will be more yellow and at much greater risk for tooth decay.
When it comes to flossing (or more precisely, removing food material from between teeth), people can be highly inventive, substituting what might be at hand for dental floss. In a recent survey, a thousand adults were asked if they had ever used household items to clean between their teeth and what kind. Eighty percent said they had, using among other things twigs, nails (the finger or toe variety) and screwdrivers.
Such items aren't meant for dental use and can harm tooth surfaces and gum tissues. Those around you, especially at the dinner table, might also find their use off-putting. Instead, use items approved by the American Dental Association like floss, floss picks or toothpicks. Some of these items are small enough to carry with you for the occasional social "emergency."
Brushing and flossing can absolutely make a difference keeping your teeth and gums healthy. But the real benefit comes when you perform these tasks correctly—and use the right products for the job.
If you would like more information on best oral hygiene practices, please contact us or schedule an appointment for a consultation.
By Dr. O'Sullivan & DeLuca Dentistry
October 05, 2020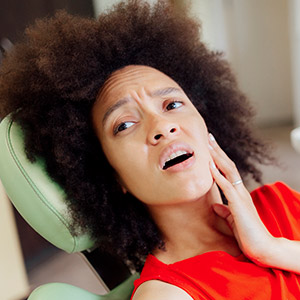 The subject of allergies covers a wide swath in medicine. Among other things, people have allergic reactions to animal fur, various foods and plant pollen. The effects are equally wide-ranging, anything from a mild rash to anaphylaxis, a life-threatening shutdown of the body's vital systems.
Approximately 5% of people are also allergic to various metals including nickel, cobalt, chromium and gold. Reactions to metal can occur when an allergic person comes in contact with items like jewelry, clothing or even mobile phones. There's even a chance of a metal allergy reaction from certain kinds of dental work.
It's unlikely, though, that you should be concerned if you're considering dental treatment or cosmetic work to upgrade your smile. Although allergic reactions like inflammation or a rash have been known to occur with amalgam "silver" fillings, it's quite rare. It's even less of a concern since "tooth-colored" materials for fillings are now outpacing the use of amalgam fillings, which are used in out-of-sight back teeth.
Of course, metal is used for other dental treatments besides fillings, including the most popular of tooth replacement systems, dental implants. An implant is essentially a metal post, usually made of pure titanium or a titanium alloy, which is imbedded into the jawbone. Even so, there's little chance you'll develop an allergic reaction to them.
For one thing, titanium is highly prized in both medical and dental treatments because of its biocompatibility. This means titanium devices like prosthetic joints and implants won't normally disrupt or cause reactions with human tissue. Titanium is also osteophilic: Bone cells readily grow and adhere to titanium surfaces, a major reason for dental implants' long-term durability.
That's not to say titanium allergies don't exist, but their occurrence is very low. One recent study detected a titanium allergy in only 0.6% of 1,500 implant patients who participated.
At worst, you may need to consider a different type of tooth replacement restoration in the rare chance you have a titanium allergy. More than likely, though, you'll be able obtain implants and enjoy the transformation they can bring to your smile.
If you would like more information on allergic reactions and dental restorations, please contact us or schedule an appointment for a consultation. You can also learn more about this topic by reading the Dear Doctor magazine article "Metal Allergies to Dental Implants."